Family business

from the Upper Franconian Ebersdorf-Frohnlach, Germany
The beginning …
From the very beginning, company founder Willi Schillig recognised that there are two types of sitting. Sitting and sitting properly. As a pioneer in the furniture trade he used all his knowledge and expertise to make the finest seating comfort of all time possible …
The great passion
The sofa was his great passion – and this was passed on to his family, which has now been carried onto a third generation. Today, the management of the company is still completely in family hands.
At home in the world, the world at home
Anyone who is often on the run needs a place to go. We long for enduring values: trust, warmth, reliability… where can we better realize our dreams than in our home?
As a family-owned company with deep roots, we want to conjure up an atmosphere that invites you to relax and to dream. Our employees design furniture for people who take time – time for family, time for friends, time for themselves.
W.SCHILLIG combines form, colour and function into true wellbeing. For more than 70 years, we have been building lasting quality of enduring value – you will ultimately spend many years with our furniture…
Take a moment and start dreaming!
Erik Stammberger
Managing partner/CEO
(Grandson of founder Willi Schillig)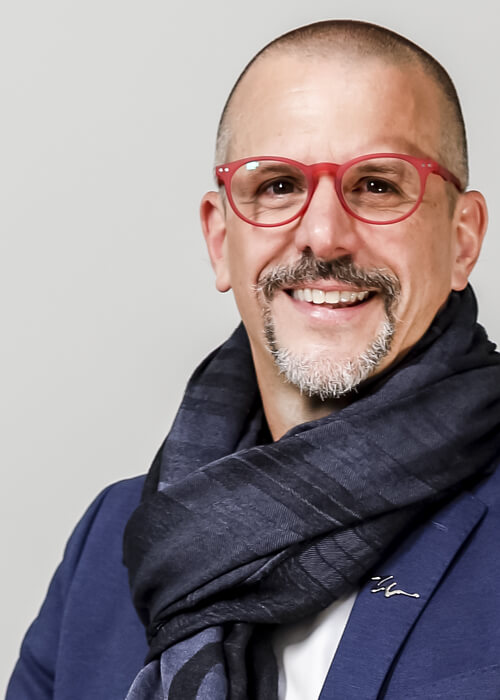 Milestones of the company's history
1949 – Foundation of basketry by Willi Schillig
1956 – Development of first armchair
1969 – Opening of the first European export markets
1970 – Specialisation in upholstered armchairs & sofas
1980 – Specialisation in leather furniture
1995 – Establishment of factory in Czech Republic
1997 – Establishment of W.SCHILLIG USA
1998 – Establishment of factory in Hungary
2002 – Establishment of the möbelforum
2007 – Establishment of factory in China
2012 – Foundation of the W.SCHILLIG editions GmbH & Co. KG, Launch of the black label collection
2015 – Erik Stammberger becomes Managing Partner
2020 – Establishment of the W.SCHILLIG objects GmbH & Co. KG
2021 – Establishment of the W.SCHILLIG outdoor GmbH & Co. KG
W.SCHILLIG – A Global Player
As a »global player« W.SCHILLIG acts across the national borders and is active in many areas of the world.
W.SCHILLIG acts across the national borders and is active in the following areas of the world:
North America: Canada, United States
Europa: Austria, Belgium, Bulgaria, Croatia, Czech Republic, Denmark, France, Germany, Italy, Lettland, Luxembourg, Netherlands, Poland, Serbia, Slovakia, Slovenia, Switzerland, Ukraine, White Russia
Asia: China VR, Hong Kong, India, Japan, Kazakhstan, Malaysia, Republic of Korea, Russia, Singapore, Taiwan Province of China